One semester in, new law allowing in-state tuition for non-residents is off to slow start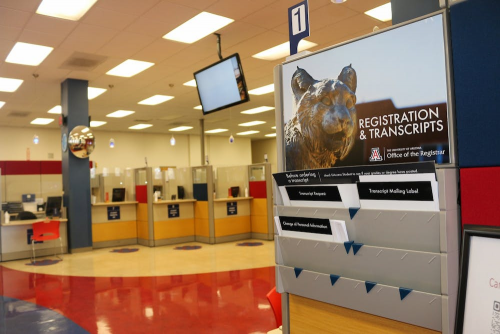 By Sohi Kang from El Inde Arizona
Since the passing of Proposition 308 in November 2022, some non-Arizona and undocumented students were able to pay in-state tuition starting in the spring semester.
So far 19 students have received in-state tuition through Prop 308 this spring, according to Michael Davenport, an associate registrar at the University of Arizona Office of the Registrar.
Over 3,600 so-called "Dreamers", non-citizens who have been in the U.S. since childhood, may become eligible to receive in-state tuition under Prop 308, according to research from the American Immigration Council.
To receive in-state tuition through Prop 308, students must meet two main requirements: attend an Arizona high school for at least two years, even if it's nonconsecutive; and graduate from an Arizona high school or have an equivalent diploma from the state. 
This law repealed the 2018 Title 15 law that prevented students without "lawful immigration status" from receiving financial assistance funded by the state.
A little crack, but a step moving forward
To apply for residency, students must complete the Arizona High School Graduate form and submit this to the Residency Classification office.
The Immigrant Student Resource Center hosted drop-in hours to help students fill out this form, with assistance from Immigrant Student Support Coordinator Jessica Martinez.
Martinez said that although students are now eligible to receive financial aid funded by the state, current students have a disadvantage in not being able to receive merit scholarships that they could have been eligible for if the legislation was in effect sooner.
"It opened up the opportunity for students to apply to merit scholarships but a lot of times, the merit scholarships are provided for first-year students," Martinez said. "So if you're a student here that's already in the system, you wouldn't qualify for this."
Moreover, students are still unable to receive any federal assistance under Prop 308, as they are unable to complete the FAFSA without a Social Security number, leaving them with fewer options for financial aid.
She also noted that older students who had a gap in their schooling may experience more difficulties in obtaining documents like their transcripts to apply for Prop 308 eligibility.
"It did open that window; it was a little crack," Martinez said. "It's definitely a step moving forward."
Benefits and difficulties for future Wildcats
At Sunnyside High School, counselor Danielle Khambholja works with undocumented students to provide support for college admissions. Khambholja said she typically works with 20 students each year.
She said Prop 308 opened access to opportunities and lessened student stress, as undocumented students were previously limited to applying for only private scholarships due to their residential status. 
Khambholja said the new law makes public schools like the UA a more viable option for students who now qualify for in-state tuition.
Still, she said the legislation can feel disheartening for those that do not, such as students who will graduate from an Arizona high school but have not been in the state for at least two years.
Prop 308 also limits in-state tuition eligibility for students with visas, including those that hold a F1, F2, J1, H4 or H1 visa.
"Students are competing for private scholarships. That puts an additional burden on them to have higher GPAs, to be involved in different places more while facing different financial barriers at home," Khambholja said.
Looking forward to future semesters
Applications for in-state tuition through Prop 308 are currently open for the fall 2023 semester and close on Aug. 28, according to Davenport. Those who have already applied and established residency through the new legislation do not have to reapply in the following semesters.
To learn more
More information about Prop 308 at the UA can be found at the Office of Registrar website. Students and families may also schedule an appointment with the Residency Classification team from there.
To contact the Office of the Registrar, students or families can call (520) 621-3113 or email the residency classification team at [email protected].
Thrive Center's Immigrant Student Resource Center provides support in filling out applications. Details can be found on their website.