Por Marery Ruiz Barraza / El Inde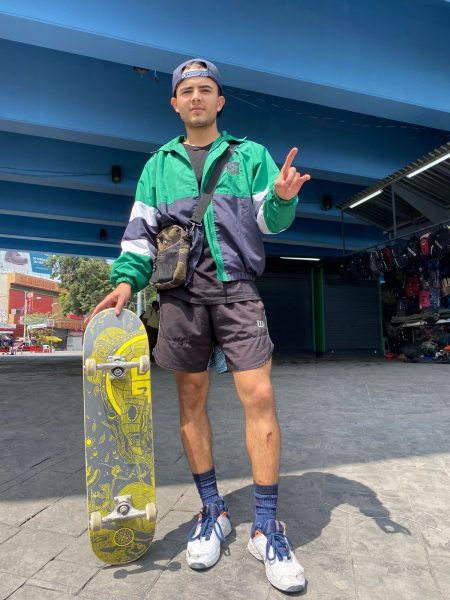 The 2020 Summer Olympics debuted its first skateboarding competition. Although prominent figures competed during the Olympics, the Mexican border town of San Luis Rio Colorado, Sonora homes a group of skaters who recall their journey to get a skatepark, be accepted by the community, and obtain sponsors, like the skater Gabriel Molina.
Marery Ruiz has our story.
Los Juegos Olímpicos de 2020 debutaron su primera competición de skate.
Aunque destacadas figuras compitieron durante los Juegos Olímpicos, la ciudad fronteriza mexicana de San Luis Río Colorado, Sonora alberga a un grupo de patinadores que recuerdan su camino para conseguir un skatepark, ser aceptados por la comunidad y conseguir patrocinadores, como el patinador Gabriel Molina.
Marery Ruiz nos tiene la historia.