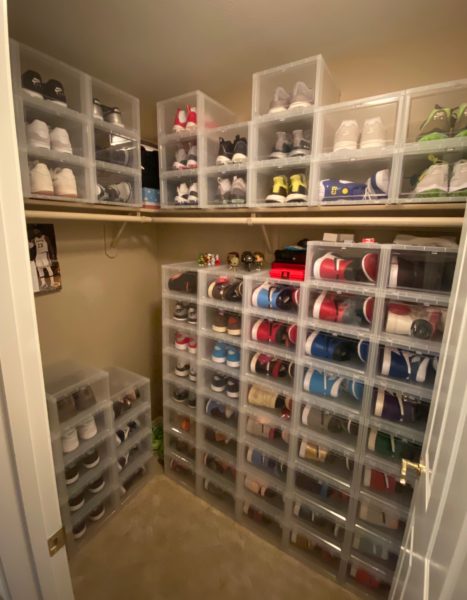 By Ahmaad Lomax/Arizona Sonora News
From floor to ceiling, filling Adriell Alvarado's entire closet, a rainbow array of protective clear shoe boxes are stacked, holding a total value of thousands of dollars.
For some, buying shoes is just a necessity that varies in price, utility, colors, and purpose. But for so-called sneakerheads like Alvarado, the purpose of buying shoes is to satisfy a love for clothing and accessories.
"Sneakers are life to me, like a passion of mine. It's literally all I think of all the time," says 22-year-old Alvarado. "I'll be in bed at two in the morning, and I'll go just looking, (for online sneaker deals)."
A "sneakerhead" can mean a plethora of things depending on whom you ask, but it's typically defined by the collection of exclusive shoes, buying and rocking the most sought-after shoes or even just admiring them from afar, without ever owning or actually wearing the latest releases.
Alvarado, a bashful red-haired Tucson native, fits all of the above and more. He has been collecting, purchasing and appreciating high-end sneakers for almost a decade.
His passion began as a youth when he'd see his older brother and godfather always laced in the newest sneakers. Seeing their interest in fashion sparked his own into what it has become today. His collection began with his parents' help; they purchased his favorite shoes for him before he was able to afford them himself. Some of his first purchases were Jordan 11s which were out every Christmas season during his middle school and high school days.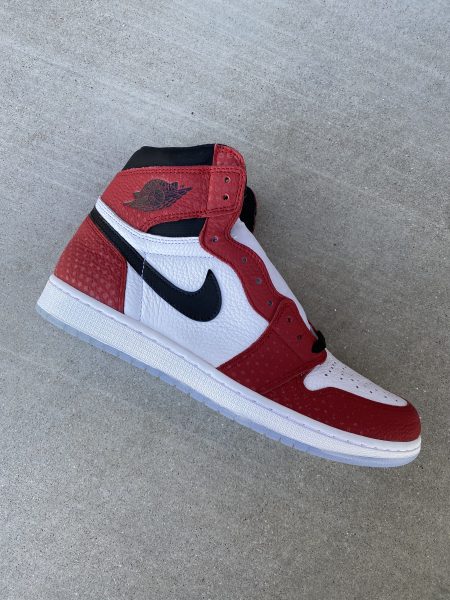 "My parents couldn't get every sneaker, (but) they would 'come in clutch' for me if I really wanted the sneakers," Alvarado says. "Retro 11s (Nike Jordans) were big during the time, and I would definitely try to get those during Christmas time." Whether they be Nike, Adidas, Jordan, Reebok, Converse or any other brand that might be buzzing in the sneakerhead world, Alvarado had to have them.
His collection sits at around 150 pairs right now and varies from high-top Jordans, to exclusive Nikes, to low-top Adidas but "probably a year-and-a-half ago, if you asked me that question, I was at around 300 pairs," Alvarado admits.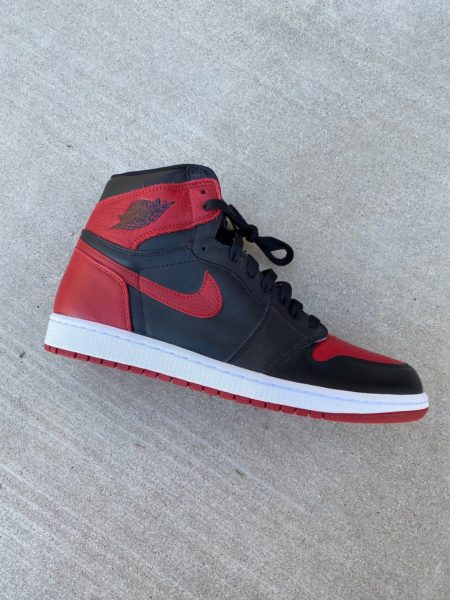 After being a collector for so long, he's turned his passion into a viable way to make money. Using popular sites like StockX and Goat, Alvarado took his collection of nearly 300 pairs of shoes and began reselling them, depending on the price and popularity of certain shoes.
Anything that doesn't appeal to Alvarado's sense of fashion is likely to get resold. "If I were to get a shoe at $160 and it resold for $1,000, I'm going to take the money," Alvarado says.
Given exclusive sneaker releases, and the limited number of pairs made, these shoes can get resold for ridiculously high amounts. Yet no matter how much he likes the shoes, Alvarado will always take the economic profit over his own sneaker admiration.
Alvarado has caught on and capitalized on the opportunity to make substantial money, depending on the shoe, while also acquiring the seed money he needs to buy what he calls his "holy grails" of sneakers.
"One grail for most people are the Red October Yeezys (Kanye West's Nike sneakers, which were released in 2014 for $250 and currently cost $7,500 on StockX).The Off-Whites (a Nike collaboration sneaker by famous designer Virgil Abloh) is a big thing, too. So basically, a grail is a sneaker that not everyone could get their hands on," Alvarado says.
Shoes like the Yeezys or the Abloh Off-Whites have taken the sneaker industry by storm with resale prices up to 10 times their original retail price. Kanye West's mega-stardom and Abloh's respected brilliance have created a must-have collection of high-end shoes seen anywhere from high school cafeterias to Hollywood red carpets.
"But everybody has their own grail, you know? My grail might be different from someone else's, but it's a sneaker that's very hard to find," he says.
For the majority of people, shoes aren't quite as significant in day-to-day life. In the case of Gabby Banales, Adriell's girlfriend, shoes were just that: a practical pair of objects. This shifted once she began dating the self-proclaimed sneakerhead.
"Once we started dating, I learned so much more about all the history behind Jordans and everything that came with buying sneakers," says Banales. "His passion has made me appreciate shoes in a different way. There are for sure pros and cons of (becoming obsessed with sneakers), though: A pro would be that we always have the latest sneakers in our closet, but that comes with the con of literally not having any space in our closets left."
Alvarado lives in his childhood home with his parents while he attends local Pima Community College, but he's planning to enroll in online classes at Arizona State University in the spring. He hopes to register in the school's journalism program and pursue a career in social media and media relations. 
Having turned his own personal accounts into a shopping center for fellow sneakerheads, he has already figured out the nuances of social media. On a weekly basis, sneaker enthusiasts from around the country find themselves on Alvarado's Instagram account as he shows his latest purchases and advertises them alongside other shoes he owns for sale.
"Somehow he always has the most recent 'drops'" says fellow sneakerhead Chris Vizcarra, who met Alvarado some years ago and has been buying shoes from him for a while. "Sometimes I'm just not able to get to them in time and they're all sold out before I can get to the website, but he's always got them."
Recently, Alvarado found an even more efficient way to sell locally in Tucson. This past summer he started up an Instagram account devoted to buying and reselling sneakers and streetwear that he calls "Always Activated." The account has over 100 followers and is steadily growing.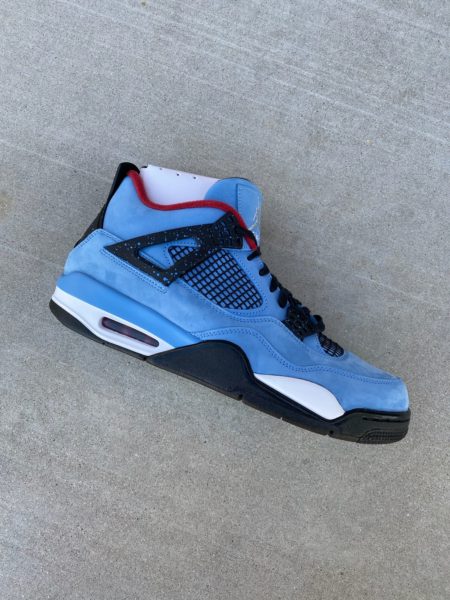 "I don't have to worry about taking shoes to UPS and shipping them, and having to spend extra money. Also Goat and StockX take fees, so you lose a bit of money selling with them," Alvarado says. He has crafted a logo featuring two capital A letters, mirroring his own name, and has high hopes for the social media account one day evolving into a larger business.
Alvarado's passion for shoes has by now surpassed his brother and godfather's, who have given up the sneakerhead lifestyle after having kids and taking on other financial responsibilities. But as far as Alvarado is concerned, he can keep up his ever-growing collection with no hesitation.
"Yeah, that's the plan. Shoes are my life," he says with a smile.